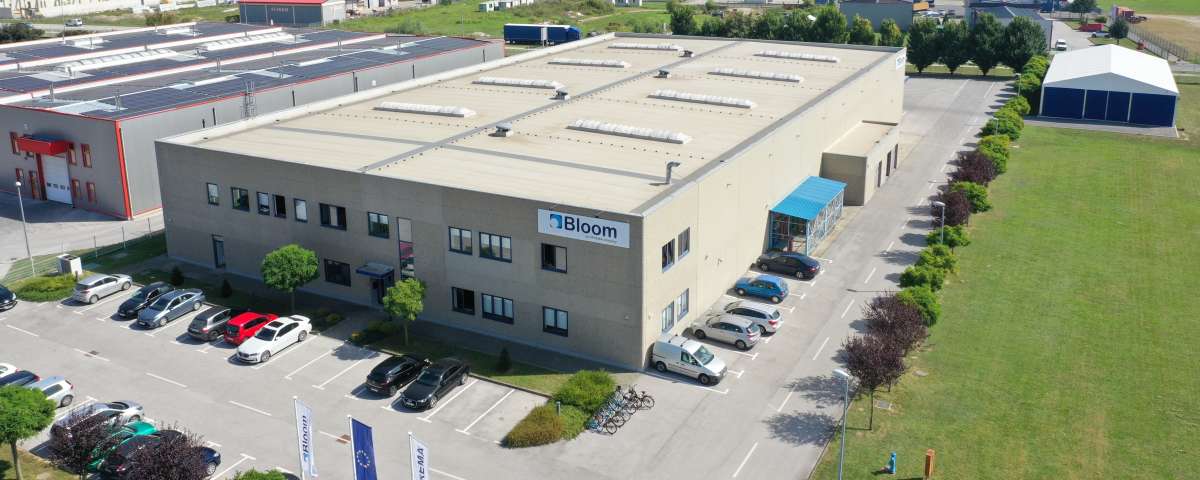 Bloom Technologies d.o.o. is a company with limited liability for the production of refrigerated cabinets for professional use, bars and parts for bars.
We are located with all our land and facilities in the Varaždin Free Zone, which is located in the northwestern part of the Republic of Croatia, 5 km east of Varaždin and 80 km from Zagreb. We are well connected to the highway Goričan - Varaždin - Zagreb - Rijeka.
Bloom Technologies d.o.o. was founded in 2003 as a subsidiary of Oprema-Uređaji d.d. (now Oprema d.d.) from which it took over part of the production program. After that, the company continues with the development of new devices for the catering market. Considering that catering is a very narrow branch, and the acquired knowledge is getting larger, the company orients itself towards other branches of the industry, such as medicine, food, pharmaceuticals, cosmetics. With the aim of growth and development, and considering the fact that the company appears in new branches, the company uses European funds to increase competitiveness in new and existing markets.
A word from the CEO
Tomislav Cvetko
dipl.ing.
Director
Dear visitors, welcome to the website of company Bloom Technologies d.o.o.
The content on these pages serves to introduce our company, show what we are doing and what are our plans for the future are.
From year 2003. when the company was founded, we are producing catering equipment. Over the years the company experienced various ups and downs caused by crises and changens in organizational structure. Despite the value of challenges, the company is in continuous growth, eager for new victories, new products and new markets.
The synergy of many years standing experience and knowledge with the application of innovative solutions in our company, as well as the use of the parent company's (Oprema d.d.) resources,
professional approach, flexibility and adjustment to the needs of our customers allowed us to grow into a strong and modern organization which is ready for new challenges and further progress.
Further modernization of our company, developing of new products and markets will be accomplished with an emphasis on green and environmentally friendly strategy.
Aware that the greatest value of our company is actually a person, whe are grateful to all our employees and business partners, associates and to all others who have been with us during our existence.
Thank you for your visit and we are happy to be your choice.
Mission
All our efforts will be directed on satistfying the needs of the market in terms of development and production.
Vision
Our goal is to grow into a leading european manufacturer of cooling cabinets for professional use and catering bars.
Strategy
The achievement of our goals, based on close cooperation with users of our products, who generate products which are permanent and optimal in their exploatation.
Special accent is both on marketing exploring and development of new products. We are intensively cooperating with our suppliers on development of new components and following latest trends in cooling technology.
High motivation and flexibility of our employees in accepting and realizing the needs of our customer,s creates both good partner relationship and high degree of mutual trust.